"Amazon Individual vs Professional Seller Plans - Fees & Differences - Jungle Scout" plus 1 more
---
Amazon Individual vs Professional Seller Plans - Fees & Differences - Jungle Scout
Posted: 16 Jan 2020 11:16 AM PST
One of the first big decisions you will need to make as a new Amazon FBA seller is the type of seller plan you will choose to use.
Currently, there are two types of Amazon FBA seller plans: individual and professional. This article defines and compares Amazon individual vs. professional seller plans, as well as the fees and other features of each.
If you're interested in more information on how to sell on Amazon, check out our free resource: How to Sell on Amazon FBA for Beginners.
Amazon individual vs professional seller plans: what are the key differences?
The primary difference between individual and professional Amazon seller plans is your projected volume of sales. 
Typically, individual Amazon seller plans are for sellers who will likely sell 40 units (or less) of their product each month, while professional Amazon seller plans are for sellers who plan on selling more than 40 units per month.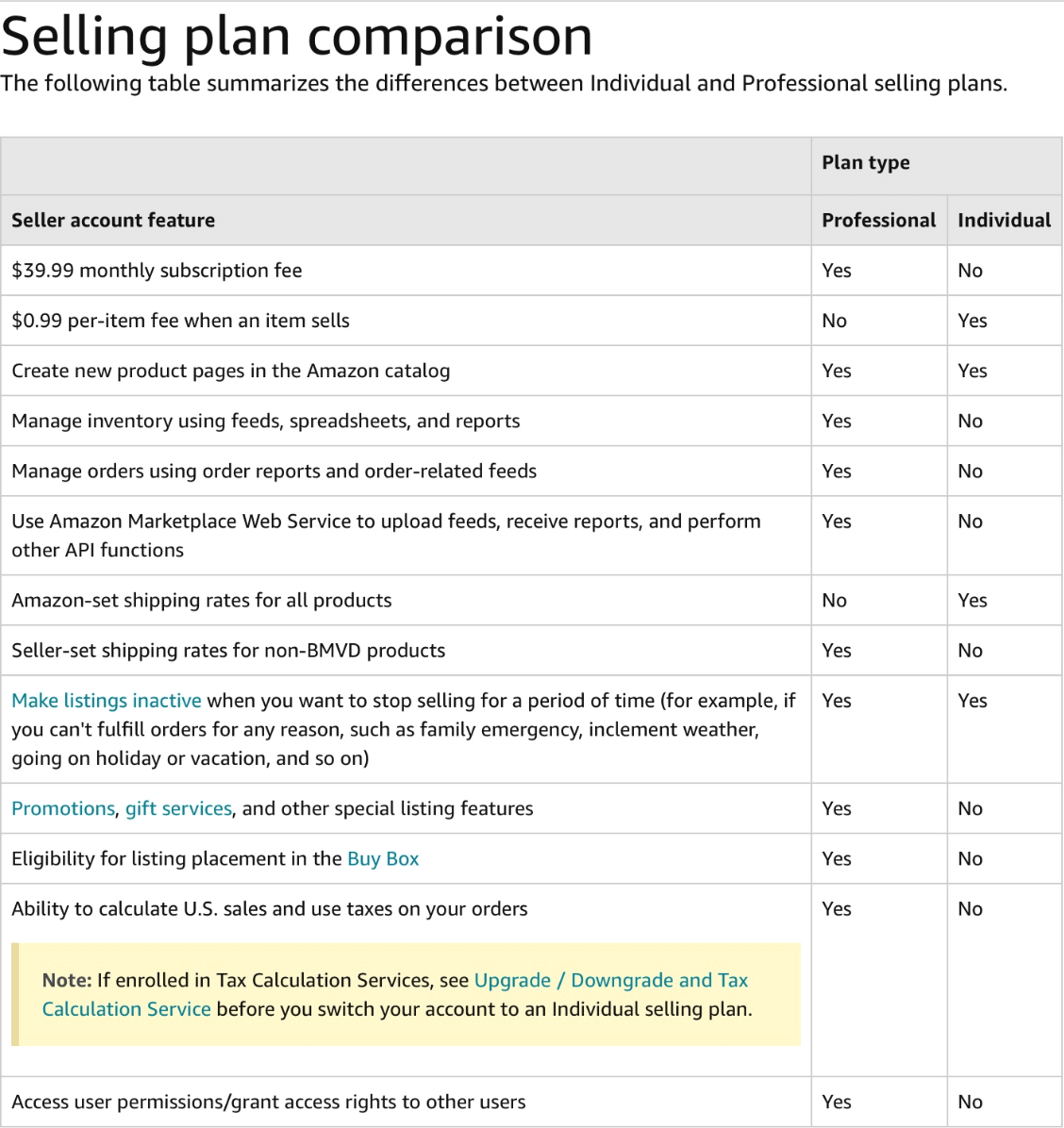 Here are a few questions to ask yourself before you start selling products on Amazon.
Are you going to sell more than 40 products per month?
If you answered "yes," then you should probably consider signing up for the professional seller plan. Here's why:
The professional seller plan on Amazon comes with a monthly subscription fee of $39.99. In contrast, the individual seller plan on Amazon does not have a monthly subscription fee.
However, individual sellers are required to pay a $0.99 fee for each of their sales transactions; the professional seller plan does not. Therefore, if an individual seller sells 41 products in a month, they will have to pay $40.59 (41 x $0.99) in seller fees.
On the other hand, professional sellers only pay the $39.99 subscription fee, regardless of the number of products they sell.
Note: these fee calculations exclude referral fees, special fees, and/or fulfillment fees which are the same for both individual and professional seller plans.
Do you want to sell in restricted categories?
Both Amazon individual and professional sellers can sell in 20 Amazon categories. Professional sellers, though, have access to an additional 10.
The 10 bonus categories include: Automotive Parts & Accessories; Business to Business (B2B) products; Collectibles Coins; Fashion Jewelry; Fine Jewelry; Fine Art; Grocery, Food & Gourmet; Industrial & Scientific; Professional Services; Sports Collectibles; Video, DVD, & Blu-ray; and Watches.
In addition, certain variations of products — such as Collectible Books — may require a professional seller account.
If you want to sell in any of these categories, you should consider an Amazon professional seller account.
Do you want to win the Buy Box?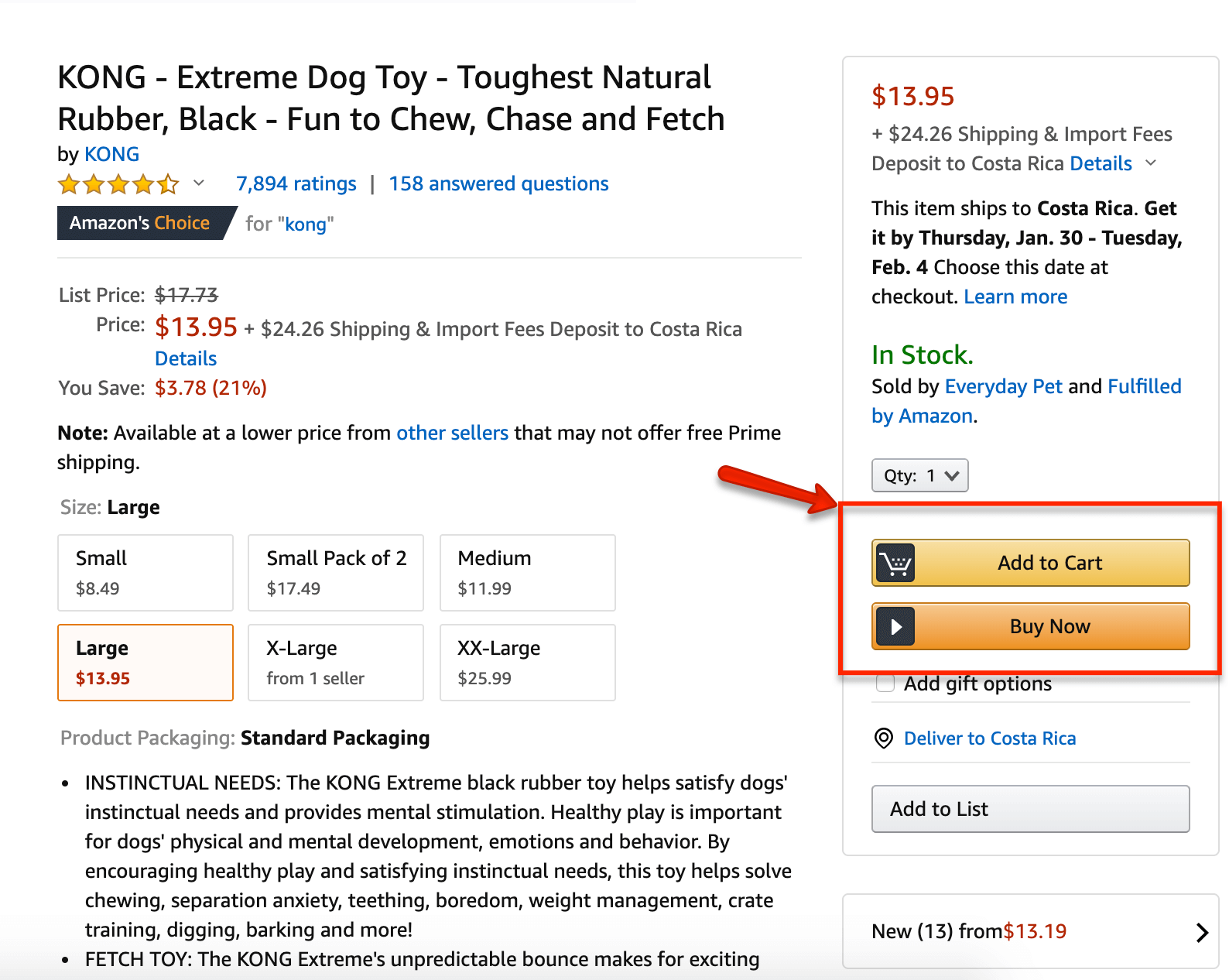 One of the biggest advantages that Amazon professional sellers have over Amazon individual sellers is their eligibility to win the all-important 'Buy Box'. (The Buy Box is the section of a product listing page that allows buyers to automatically add your product to their shopping cart.)
But, if you aren't an Amazon professional seller — and even if you are the only seller on a listing — buyers will have to go through more steps in order to make a purchase.
According to Statista, 82% of all purchases happen through the Buy Box.
Do you want to advertise your products on Amazon?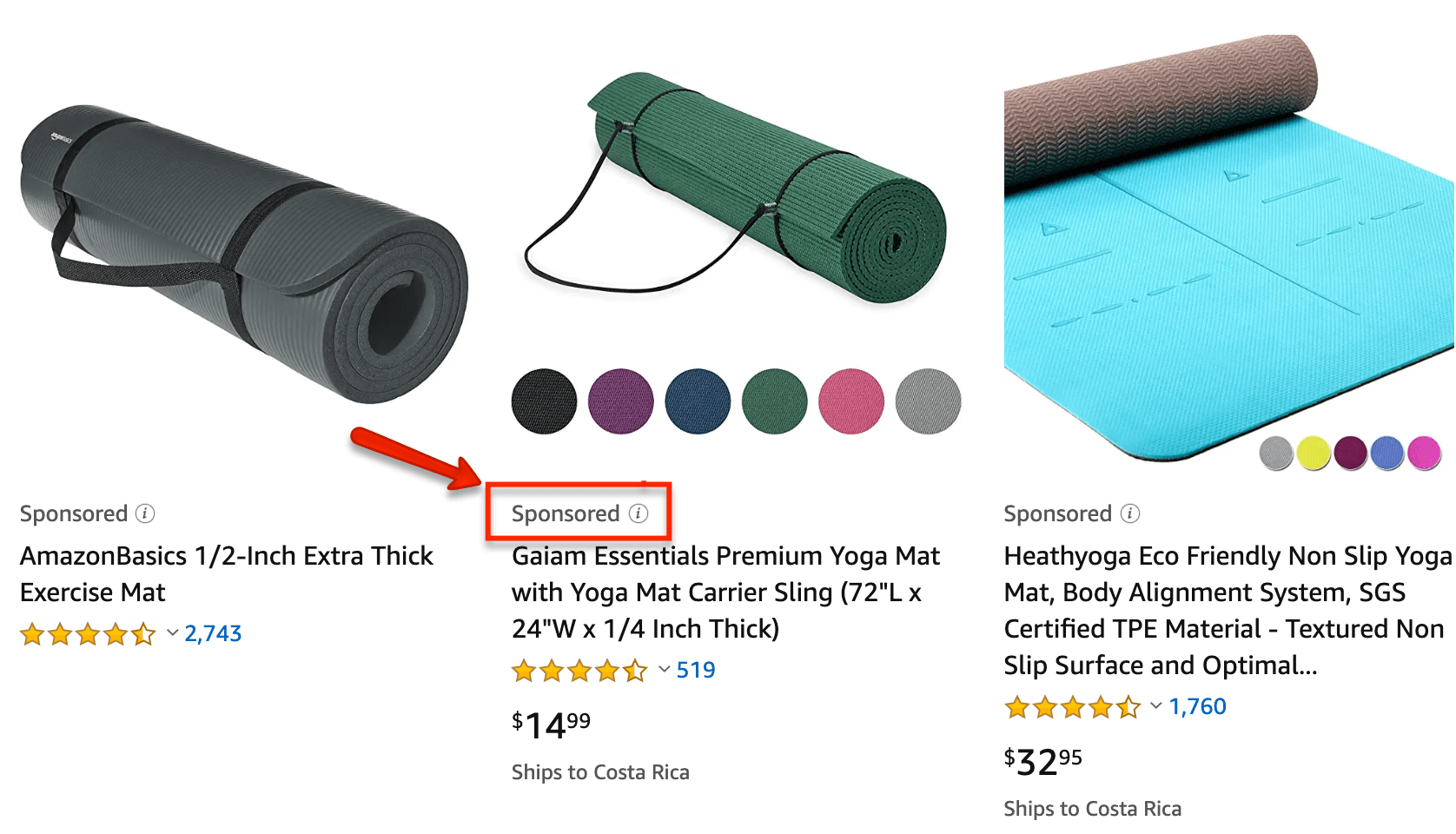 Another huge advantage that Amazon professional sellers have over individual sellers is the ability to create sponsored listings on Amazon.
Using Amazon's pay-per-click (PPC) advertising, Amazon professional sellers can spend money to boost their products to the top of Amazon's search results. This often results in more sales and profits for the sellers.
Amazon individual sellers, however, cannot create advertisements for their products on Amazon.
Other Amazon professional seller features
In addition to the reduced cost when selling more than 40 products per month, and bonus categories that come with using an Amazon professional seller plan, here are some additional advantages Amazon professional sellers have over individual sellers:
Manage inventory through feeds, spreadsheets, and reports

Create promotions, gift services, and other special listing features

Calculate US sales and use taxes on your orders

Grant use permissions and account privileges to other users
Why become an Amazon individual seller?
The biggest question you need to ask yourself when choosing an Amazon seller account is how involved you want to be in your Amazon business.
The individual seller plan is good for people who want to get rid of a few extra items around the house. It's also a good plan for those who want to give selling on Amazon a try before going all in and expanding their business to something like private label.
Finally, an individual seller account is a good way to gain access to Amazon's seller dashboard and forums without committing to a $39.99 monthly payment.
Amazon Individual vs Professional Seller Plans: which one is right for you?
Ultimately, the plan you choose to use boils down to the reasons why you're planning to sell on Amazon in the first place.
If you only want to get rid of a few items and make a little spare change, then select the individual seller plan. However, if you want to actually build a business and make a regular income selling on Amazon, signing up for the Amazon professional seller plan is the smarter option.
What made you decide to become either an individual or professional Amazon seller? Let us know in the comments below, along with any questions.
PopSockets CEO says Amazon uses 'bullying with a smile' to press for lower prices - CNBC
Posted: 17 Jan 2020 11:20 AM PST
Amazon CEO Jeff Bezos attends a commemoration ceremony held in front of Saudi consulate on the first anniversary of his murder, in Istanbul, Turkey on October 02, 2019.
Elif Ozturk | Anadolu Agency | Getty Images
Popular phone accessory maker PopSockets accused Amazon of "strong-arming" it and failing to remove fake products.
David Barnett, CEO of PopSockets, testified during a House Judiciary antitrust subcommittee hearing on competition in the digital economy in Colorado on Friday. Barnett claims Amazon pressured PopSockets to lower the price of its products on the platform and said if it failed to do so, the company would source product from the "grey market," or third-party sellers. PopSockets sells grips that attach to the back of cellphones.
"One of the strangest relationships I've had with a retailer is with Amazon," Barnett said. "The agreement appears to be negotiated in good faith, but what happens is there are phone calls where we get bullying with a smile."
An Amazon spokesperson told CNBC in a statement that the company sought to continue working with PopSockets to provide "competitive prices, availability, broad selection and fast delivery" for those products to its customers.
"Like any brand, however, PopSockets is free to choose which retailers it supplies and chose to stop selling directly through Amazon," the spokesperson said. "Even so, we've continued to work with PopSockets to address our shared concerns about counterfeit, and continue to have a relationship with PopSockets through Merch by Amazon, which enables other sellers to create customized PopSockets for sale."
Barnett said Amazon uses a variety of tactics to "bully" businesses, such as threatening to send excess inventory back at a cost to the company. He also disputed Amazon's argument that there are other online marketplaces for businesses to sell their goods.
"We sell on the Walmart platform, sales are 1/38th of the sales we had on Amazon when we had a relationship," Barnett said. "And Target it's even less. These are small fractions."
PopSockets is just one of many brands that have publicly expressed their dissatisfaction with selling products on Amazon's marketplace. In 2018, PopSockets attempted to stop selling directly with Amazon, citing the aggressive pricing atmosphere and other controlling tactics, such as not allowing PopSockets to sell its products through a distributor. Barnett said PopSockets is now "testing" a direct selling relationship with Amazon.
Amazon said it requires some popular, widely available brands to sell to it directly to guarantee it's offering the lowest prices compared to those offered at other stores.
The marketplace has become increasingly crucial to Amazon's business and is made up of millions of third-party merchants who distribute products across many categories. It now accounts for more than half of Amazon's overall sales on the platform.
Amazon also sells counterfeit, unsafe and even expired goods. During the hearing, Barnett said there were "enormous amounts of fake products" on Amazon, enough that PopSockets was finding 1,000 counterfeits each day.
"It really harmed our brand," Barnett said.
While Amazon says it has a "zero tolerance" policy for copycat products and has developed tools to help manage the problem, its marketplace of continues to be plagued by pirated goods. The problem has grown so severe that advocacy groups have called for some Amazon sites to be added to the U.S. government's annual "Notorious Markets" list, which names sites and companies that facilitate the sale of counterfeit goods.
Earlier this week, President Donald Trump and China signed a new trade agreement that includes a provision to stanch the sale of counterfeit goods on e-commerce platforms like Amazon.
Follow @CNBCtech on Twitter for the latest tech industry news.